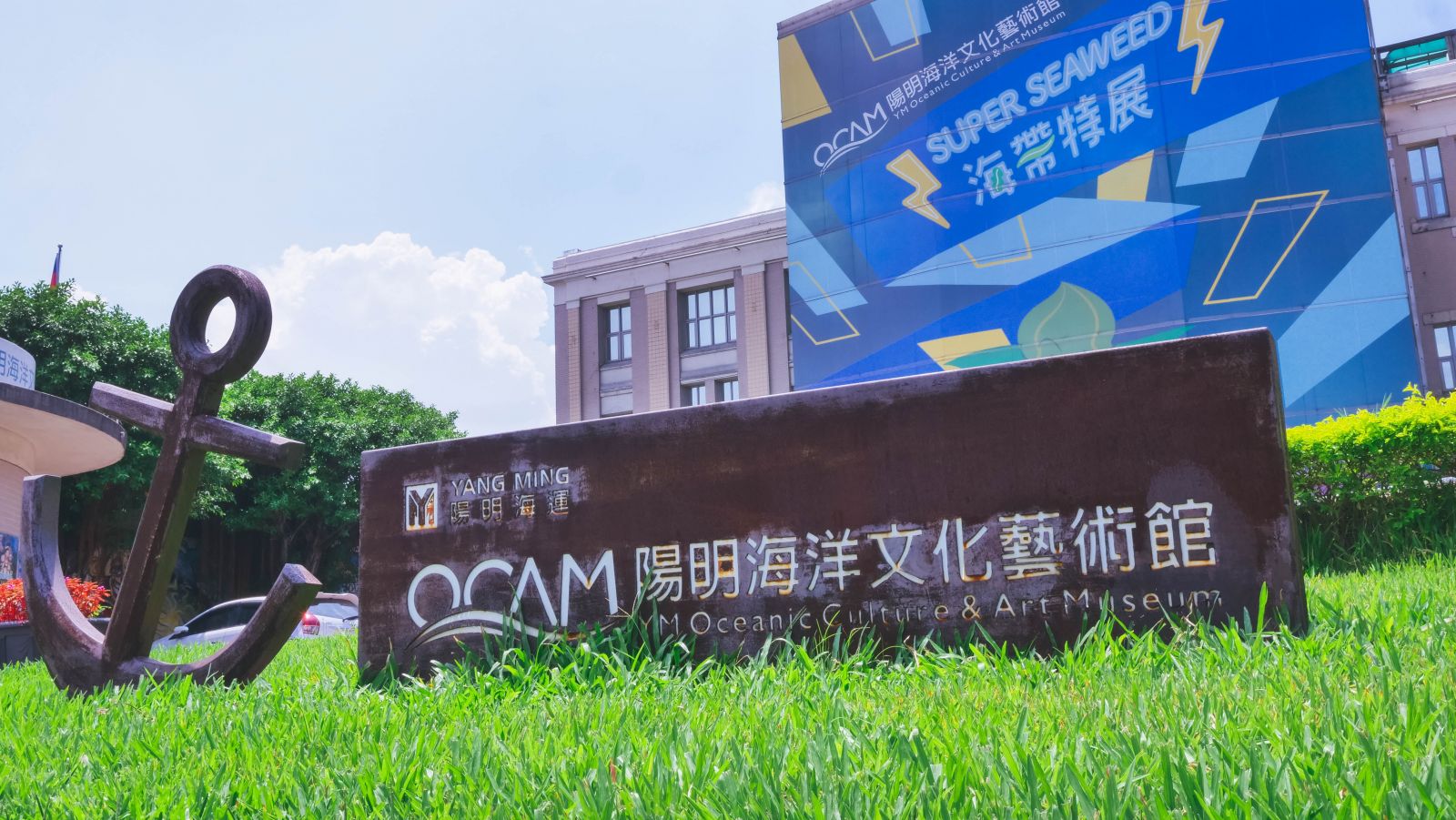 The " YM Oceanic Culture & Art Museum " (YM OCAM) is located in Keelung's inner harbor beside the Keelung railway station. The original building was first completed on May 4 1915 as a "Historic Style Building" witha steeple and arches for the Nippon Yusen Kaisha (Japan Mailboat Steamship Line).The steeple was later destroyed by a bomb in World War 2.

After the liberation of Taiwan, it was taken over by the China Merchants Bureau and has since been operated by the Yang Ming Marine Transport Corp. It is a building with special meaning to Keelung's history.
Yang Ming Marine Transport places great importance on the marine tradition, so it decided to "revitalize" the historic building through reuse. While preserving the classic exterior of the building, the company hoped to
transform the entire structure into a retro yet modern oceanic culture and art museum. Planning and re-development began in 2003 with the museum opened to the public on December 28 2004.